inlingua summer camps 2022
inlingua summer camps 2022
Adventurous days in the alps of Tirol (Austria)
Learning a language from an early age is a great place to start. It can assist students with the background knowledge to allow them to succeed in school and further education. It also gives children a better chance of finding secure and profitable employment in adulthood.
Our annual English and German Summer Camps for Kids and Teens (9-14 years old) are a great opportunity to do this. As well as fun activities conducted in the chosen language, the camp includes an intensive language course with round-the-clock supervision by experienced, inlingua-trained native speakers.
he summer camp for Kids and Teens (9-14 years) takes place at the "Freizeitzentrum Jungscharhaus Mutters" in Austria, near beautiful Innsbruck. Alongside intensive language training in either English or German, participants are offered a wide range of activities - all guided by inlingua trainers:
Hiking
Swimming in the lake or pool nearby
Mini-golfing or bowling
Experiencing nature
Activities such as painting, cooking, baking
And many more...
Dates summer 2022:
24-hour language camp (with accommodation)
Sunday 14.08. - Saturday 20.08.2022
Sunday 21.08. - Saturday 26.08.2022
Prices: 1 week: 630 €
Prices: 2 weeks: 1.190 €
Day camp (9:00 a.m. - 6:00 p.m., without accommodation)
Monday 15.08. - Friday 19.08.2022
Monday 22.08. - Friday 26.08.2022
Prices: 1 weeks: 490 €
Prices: 2 week 945 €
Are you interested in a children's course?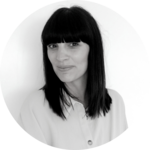 Would you like to book a children's course for your child at inlingua Ingolstadt and Abensberg? Or do you have any further questions?
Please do not hesitate to contact Vanda Kövesdi. By phone at 0841 - 88 51 85-0 or send an email.
We are happy to help!