Language courses at inlingua in Ingolstadt and Abensberg
Your competent partner for language courses in the region
Language courses at inlingua in Ingolstadt and Abensberg
Language learning for the region
For the last 50 years, inlingua has been your competent partner for language courses in the Ingolstadt and Abensberg regions.
Do you want to develop and expand your language skills?
Is learning to speak fluently important to you?
When speaking to business partners, do you want to be able to confidently find the right word in English?
Do you find it invaluable to be taught in a small group?
Do you want a course tailored to your needs? Would you prefer to start today, not tomorrow?
Then get in touch with us!
We will gladly advise you, free of charge and with no obligation: we will recommend a suitable course for your goals, level, budget and desired timescale.
Interested in learning a language online?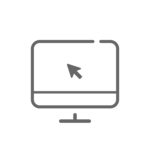 inlingua offers Live language training online with native speakers from Ingolstadt and the region.
Please find here the complete course overview.
Please select Center "online" to find our offer for Live-language courses online.